01-31-2011, 12:26 PM
Eebit
the past still wants me


Trade Count: (0)
Posts: 436
Joined: Aug 2010
Reputation: 15
Official ZEJ Chat!
http://www.chatzy.com/109983815901
Well hey there all you ZEJ faithfuls! We greatly appreciate your support in keeping this alive and kicking. However, I've noticed that we have begun to drift apart a little bit, and so we, the administration, decided to attempt to bring us all back together by creating this here Chat.
It eliminates the need for gathering a bunch of MSN addresses, or registering a new client if you don't have one. Chatzy is a pretty basic software, and while I'd like to look into an IRC channel eventually, this works for now. Plus, our affiliate the
Cult of Ustream
runs a chat on this, so a bunch of our members are already familiar with this~
The password for basic users to enter the chat is 'zej'. Feel free to poke around, and hopefully we'll all be able to interact via this little diddy~
02-02-2011, 01:50 AM
The Kakuzato
Do you like curry?


Trade Count: (0)
Posts: 113
Joined: Nov 2010
Reputation: 3
RE: Official ZEJ Chat!
k so.
Please see my
IRC Guide
for details on how to connect to IRC.
Our IRC channel is located on irc.badnik.net #ZEJ for those of you who know how to use IRC already.
06-30-2011, 07:52 AM
Eebit
the past still wants me


Trade Count: (0)
Posts: 436
Joined: Aug 2010
Reputation: 15
RE: Official ZEJ Chat!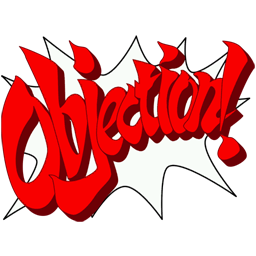 In case you haven't noticed (though I doubt anyone would have, seeing as how I just added the link now)
ZEJ has a new affiliate chat
. The direct link is at the bottom of the Affiliates section, and clicking the link will take you directly to #CoE via the Mibbit link.
In case you don't feel like using Mibbit, you can connect to the chat using Nate's
IRC Guide
, but replacing the channel with #CoE. We still use Badnik as a host, so no change there!
Hope to see all you ZEJers there and chatting~
12-13-2013, 06:55 AM
Gist
Still Just A Newb


Trade Count: (0)
Posts: 2
Joined: Dec 2013
Reputation: 0
RE: Official ZEJ Chat!
such chatzy.

I much prefer IRC myself, but eh.

User(s) browsing this thread: